We Love Digital was an independent Digital Design studio based in Maidstone Kent.
Brief
To help redesign, We Love Digital's new brand and website. Along with generic branding material such as brands presentations desk, printable marketing material to email marketing.
Role: Supporting Designer / Motion Designer
Agency process Animations
The agency's processes were designed in three illustrations. So three machine illustrations were born inspired by steampunk machinery. At first, they were static illustrations. But in my spare time, I animated them into gifs.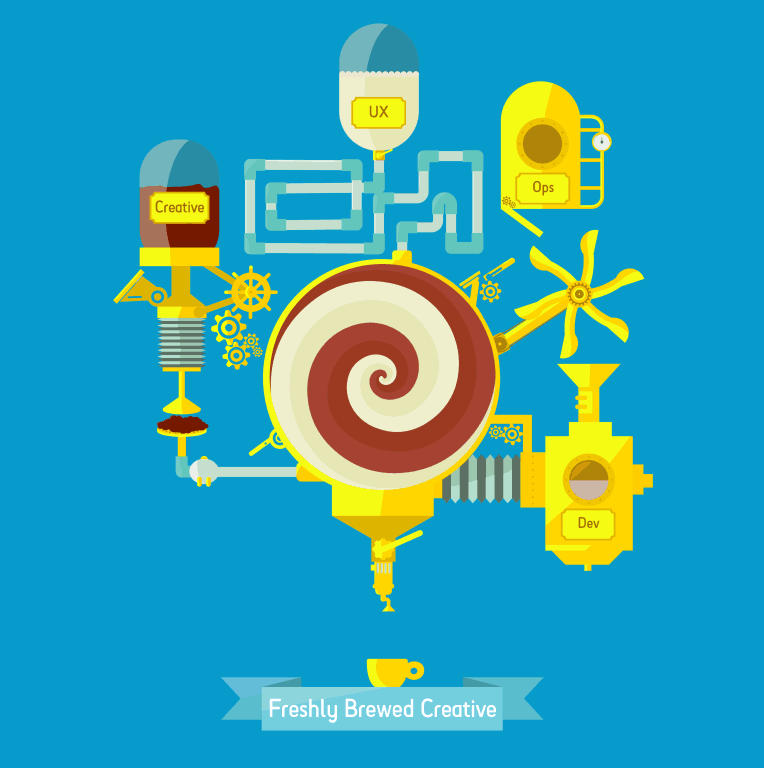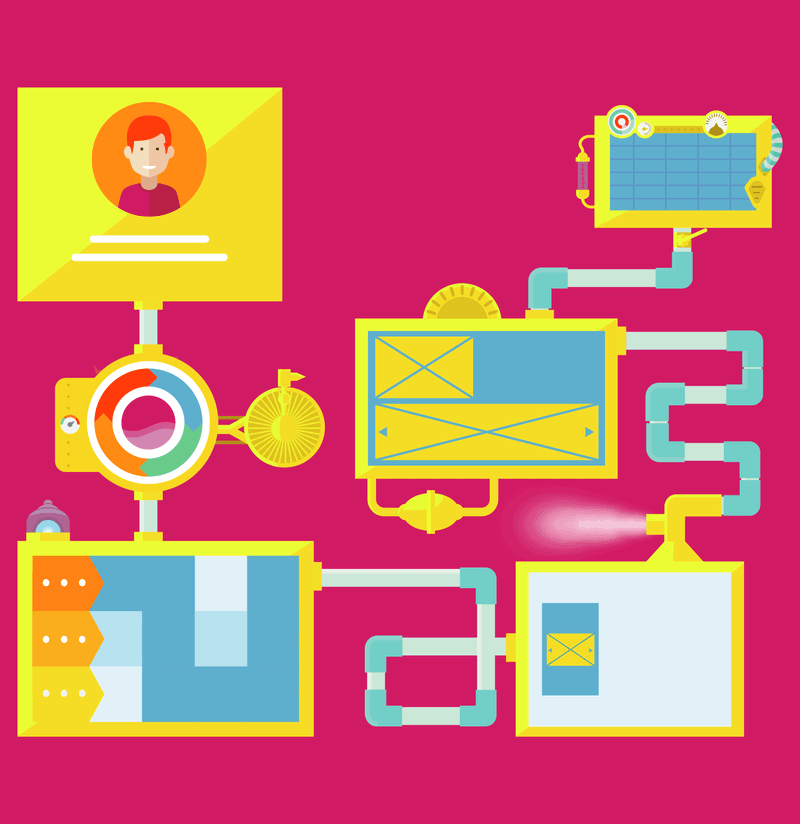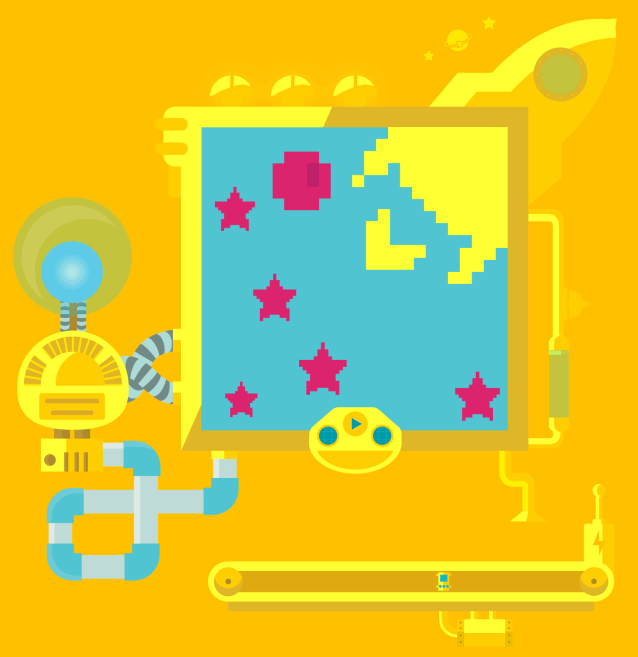 Throughout my time at We Love Digital. I was briefed to create case study pages and worked closely with designers relating to specific projects on what parts of the project were significant to include in the case study. I also worked closely with the copywriter to create visuals that coincide with their copy.
The WLD deck needed refreshing ensuring the styling was consistent. Once complete, I was responsible for any maintenance.
While creating new business documents, I had been tasked to create PDFs that go out to new clients, these were varied depending on the client's industry type.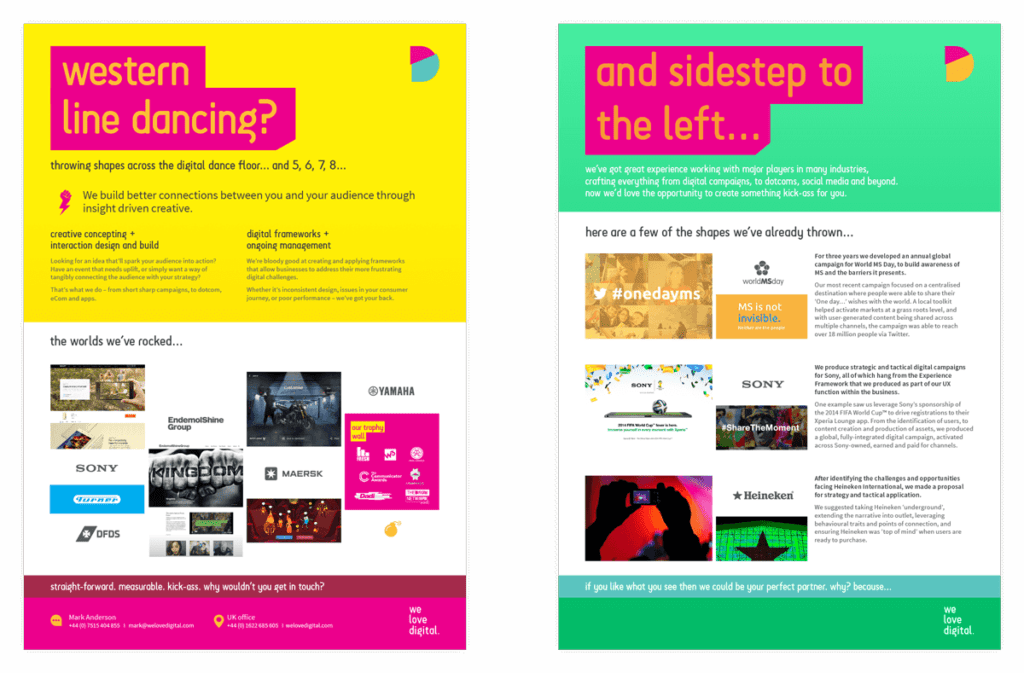 Agency email campaign template
Email campaigns were created to email out to potential clients. Keeping with consistency and the feel of the WLD brand identity.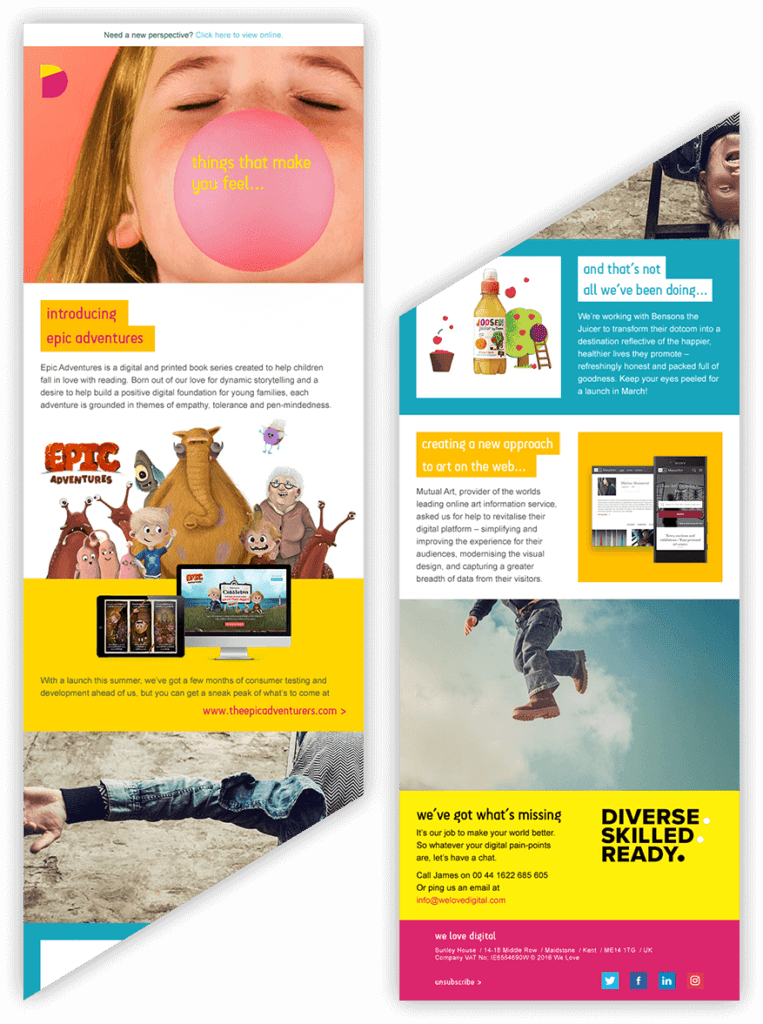 Promotional Campaign Cards
WLD needed to find a UX architect and digital designer.
I designed business promotional cards for Comic-con 2016, by illustrating Pokemon faces onto business cards. To work alongside the theme of the promotional campaign, for a new position.